Guests
Meeting your favourite sports star might get your heart pumping, but what about seeing the faces behind your waifus and husbandos? Does it excite you to find out how your favourite manga, anime, and stories are created? How can you not take a selfie with your idol cosplayer if you had the chance?
Get pumped up! Every year, SMASH! invites international guests to Sydney for the con, including voice actors and actresses from popular anime, directors, artists, cosplayers and more! Not only that, you can see them at a SMASH! Guest Event, or bring a trophy home in the form of an autograph.
Nana Asteria
PRISM PROJECT
Nana Asteria, the living reincarnation of the Song of the Galaxy, is really just your average cheerful, sometimes ditzy blue-haired girl. That isn't going to hold her back from chasing her dream to reach out and touch the hearts of everyone in the universe! Tune into one of her karaoke streams – her soulful, powerful vocals are sure to catapult you into the stars.
Luto Araka (新火ると)
PRISM PROJECT
Birthday: September 9th
Luto Araka is part of PRISM Project's 2nd generation. She's a little half-demon, half-human with an adorable voice, but don't be fooled – her banter and roasting is on another level. She usually streams games and karaoke on her channel, and she also frequently hosts special talks about the more important questions in life, such as – do girls poop? She is a meme master and will have you laughing, cringing, or both – either way, her streams are not to be missed.
Lana Shikami (獅守ラナ)
PRISM PROJECT
Birthday: August 10th
Lana Shikami is part of PRISM Project's 5th generation. Former empress of a sun-worshipping empire. Seeking freedom and serenity, she escapes to a certain island on Earth… An ex-empress who retired to the far-off land of New Zealand, she has a magical voice that will captivate any audience. Don't miss out on her wide-ranging ASMR videos and mothering qualities. Become one of her sunbeams today!
Sara Nagare (流サラ)
PRISM PROJECT
Birthday: July 16th
Sara Nagare is part of PRISM Project's 4th generation. She's a serpent and a storyteller with a dry sense of humour and a quick wit. Her specialties include gaming and chatting – she often gives tips and tricks to her audience and even teaches them how to be people. She can also be seen showing her more cute and excited side when she talks about Japanese idol groups and its culture!
PRISM PROJECT
Talent Management Agency
Talent management agency PRISM Project, founded in January 2021, represents multiple virtual talents across the globe.
Following their mission "to create a world where all people on Earth can find something they love and feel happiness every single day," this dynamic and growing talent business aims to promote its talents not only as "VTubers" but as musical artists, voice actors, and entertainers, providing strong production and management support backed by Sony Music Entertainment (Japan) Inc., one of the largest and most recognizable names in the global entertainment business.
Kureiji Ollie
hololive Indonesia
Name: Kureiji Ollie
Birthday: October 13th
Height: 162cm
Unit: hololive Indonesia
Hobbies: Streaming, cleaning, reading webcomics
Likes: The Vtuber community, playing games, singing, chatting, snacking
Dislikes: Cabbages
"ZOMBANWA!! SUPER KAWAII ZOMBIE IDOL, KU KU KU KUREIJI OLLIE DESU~!!"
A zombie high school girl risen from her grave. She headed home, relying on memories retained from when she was still alive.
Upon arriving, she discovered it had turned into a ramen shop! And so, in order to reclaim her house, she decided to become a VTuber.
Ollie has a very big tendency to scream. Always lower your volumes during her streams.
Pavolia Reine
hololive Indonesia
Name: Pavolia Reine
Birthday: September 9th
Height: 172cm
Unit: hololive Indonesia
Hobbies: Chatting, Streaming, Drawing, Eating brunch!
Likes: Playing Simulator/Sandbox games, Mysteries, Solving puzzles, 2D idol/band music, Singing (Karaoke!!)
Dislikes: Spicy Food
"Perhatian, sang putri merak yang tertiup angin, aku Pavolia Reine dari hololive ID."
Lady of the Peafowl. While studying at a magic academy, she was involved in an incident and transferred to the human world.
Since then, she has been unable to use much of her magic.
Very fond of sweets, but weak with overly spicy food. At first glance, she seems to be the elegant type, but people who spend some more time with her will find out that she has more of a dorky personality. To quite a number of viewers, her laugh has been perceived as similar to a car engine starting.
LAM
Digital Artist
Introducing LAM, a digital artist known for their cool and catchy art style! LAM's skills and repertoire are massive, handling character design, visual work and novel illustration just to name a few. Some of their notable works include the arcade rhythm game WACCA, the anime and mobile game franchise 「takt op.」, and Hololive talent Kureiji Ollie, who will also be appearing at SMASH this year!
With over 700,000 Twitter fans around the globe, LAM continues to make dreams a reality to both their followers but the VTuber community too! Their unforgettable talent is making its way to SMASH 2023! This year so don't miss your chance to meet LAM!
Check out LAM Website | Twitter | Pixiv
Want to know how LAM started drawing? Did Ollie meet her fate at the hands of Truck-kun? Or maybe you just want to know what their favourite manga is. Ask away with the form below!
Notable Works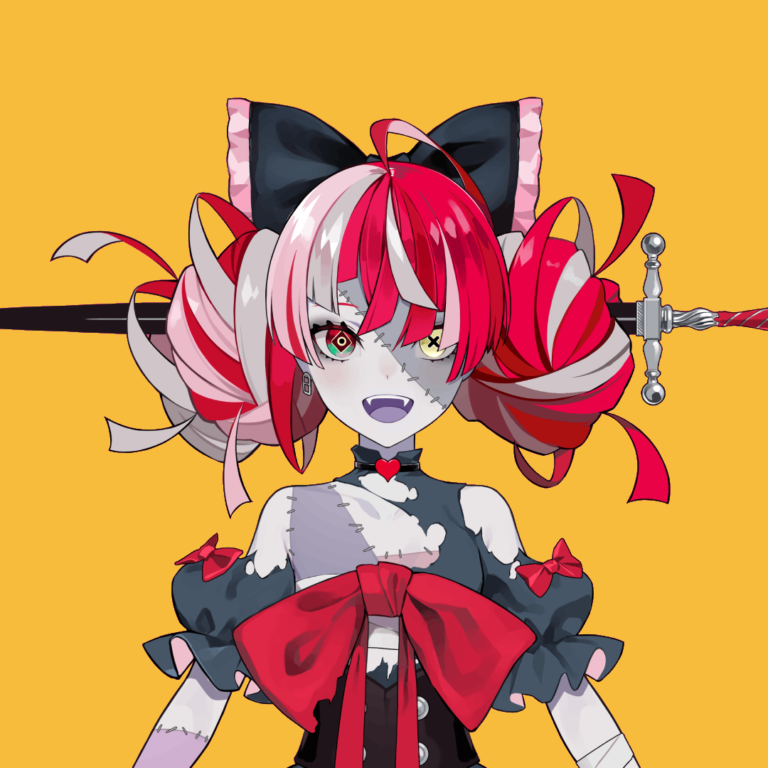 Kureiji Ollie ⁽¹⁾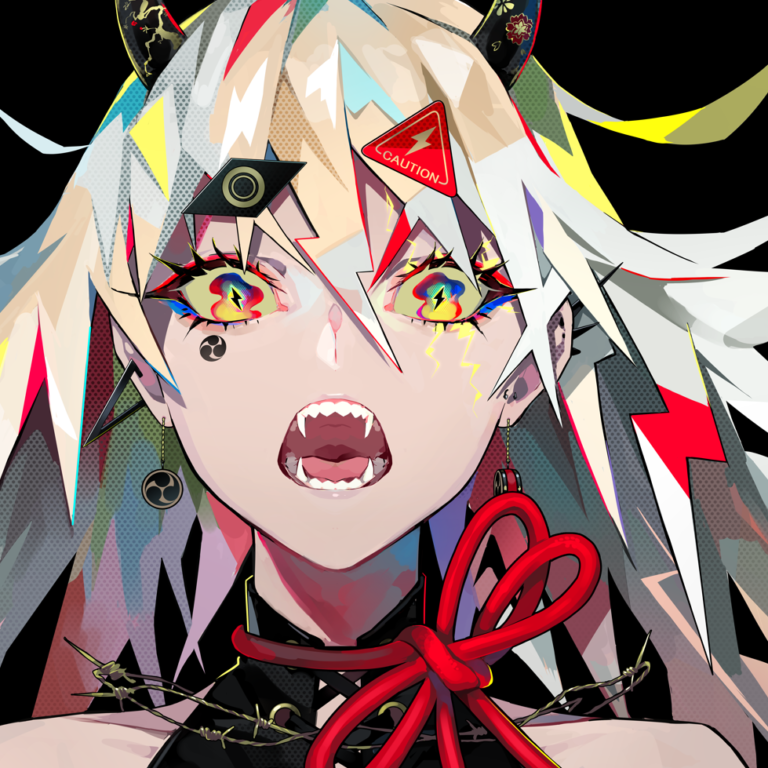 Eyes and Thunder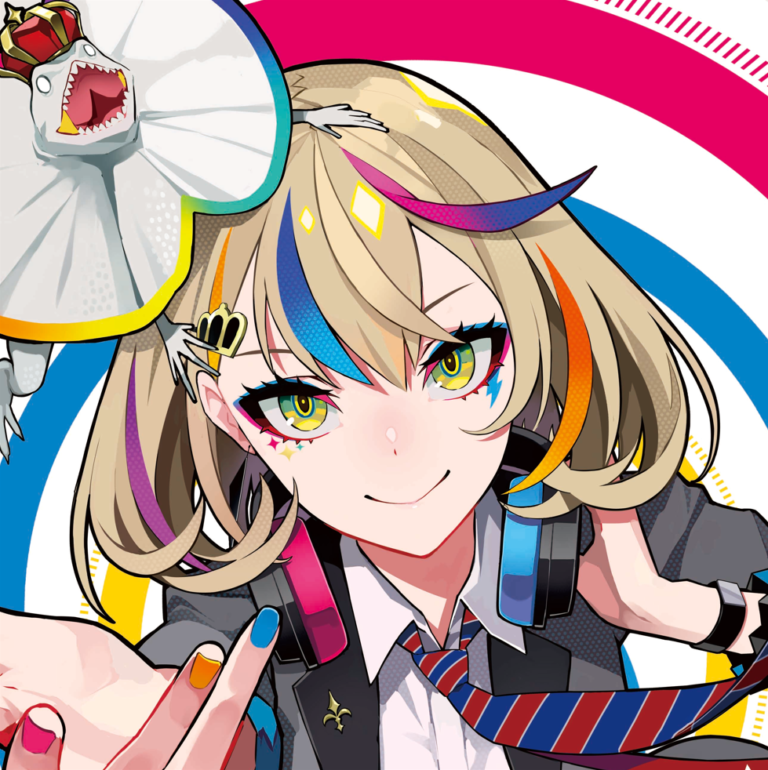 Elizabeth
WACCA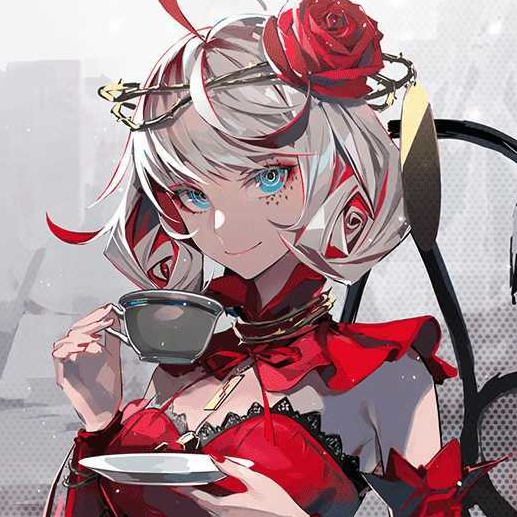 Destiny
takt. op.
© 2016 COVER Corp.
SungWon Cho (ProZD)
Voice Actor / Youtuber
SungWon Cho is a voice actor you may have heard in God of War: Ragnarok, Borderlands 3, Aggretsuko, Ranking of Kings, One Piece, Fire Emblem Warriors: Three Hopes, Neon White, AI: The Somnium Files: Nirvana Initiative, Yakuza: Like a Dragon, Granblue Fantasy: Versus, Odd Taxi, Craig of the Creek, Radiant, Tuca & Bertie, Pokemon: Twilight Wings, OK K.O.! Let's Be Heroes, Adventure Time: Distant Lands, gen:LOCK, Judgment & Lost Judgment, Monster Hunter Rise, Disgaea 6, A Hat in Time, Monster Prom, Soulcalibur VI, Lackadaisy, Akudama Drive, and more. You may also know him from YouTube.
He loves his cats Effie and Sophie very much. With this being his first time coming to Australia, he is ready to meet his fans from the land down under!
Check out ProZD YouTube | Twitter | Instagram | Twitch
SungWon is opening the opportunity to his fans to join him in rating some of Australia's well known delights, join the conversation now and LIVE at SMASH! and see if you share the same tastes through the form below!
Toru Furuya
Actor / Voice Actor
Toru Furuya is an actor/ voice in the entertainment space! You may have heard him as a few memorable characters such as: Ray Amuro (Gundam Series), Tuxedo Mask (Sailor Moon), and Sabo (One Piece) – just to name a few of course!
Toru Furuya can't wait to be able to directly meet with his Australian Fans after so long in his acting career! Don't miss your chance to see him in person, he's only here in Sydney once in a blue moon!
Check out Toru Furuya on his Twitter
Rithe
Cosplayer
Singaporean Cosplayer Rithe is coming to SMASH! 2023!
She started making small weapons and eventually grew into making full sets of armour cosplays, after participating in WCS 2019 she decided to commit all her time into making costumes and cosplaying while trying Milo from different countries she gets invited to!
Other than cosplay and Milo – she also loves her bunnies and her waifu, Saber.
With over 300,000 Facebook followers and 100,000 Instagram fans, Rithe has captured the hearts with her beautiful portrayals of the different characters, using various make-up styles and the make of her amours.
Make sure to grab your ticket to SMASH! 2023 to see Rithe in person!
Check out Rithe's YouTube | Twitter | Instagram | Twitch
Notable Cosplays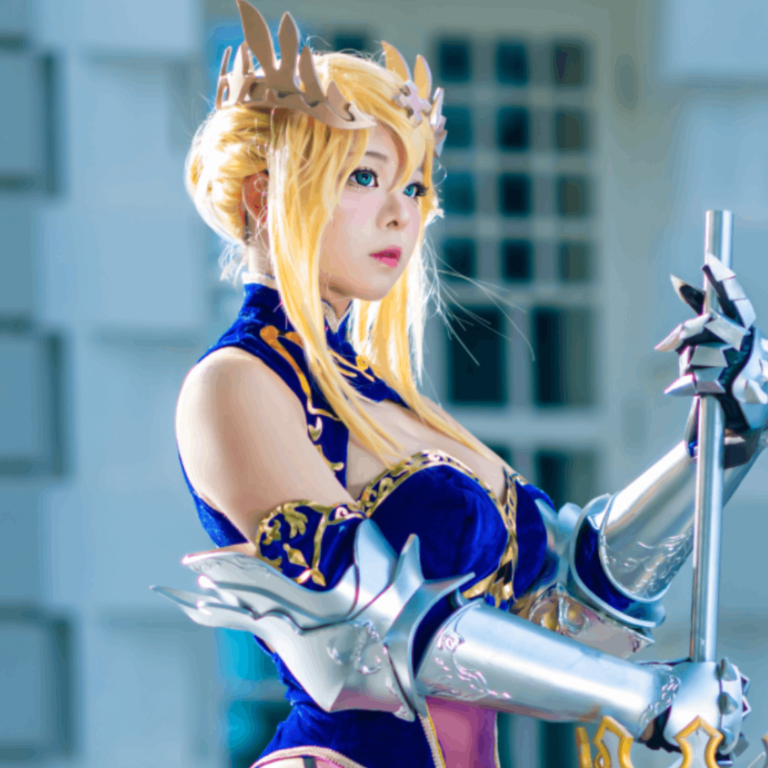 Lancer Artoria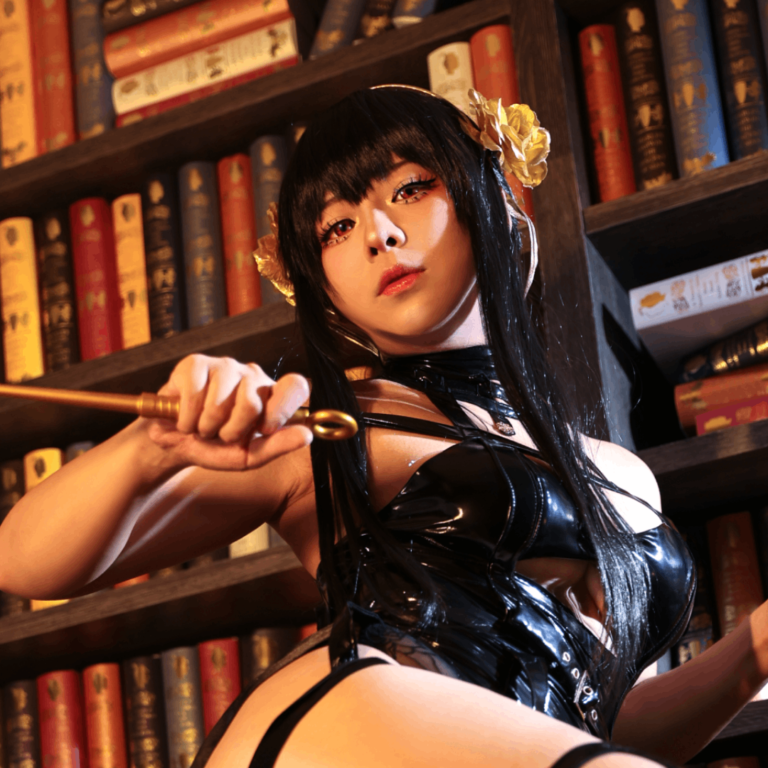 Yor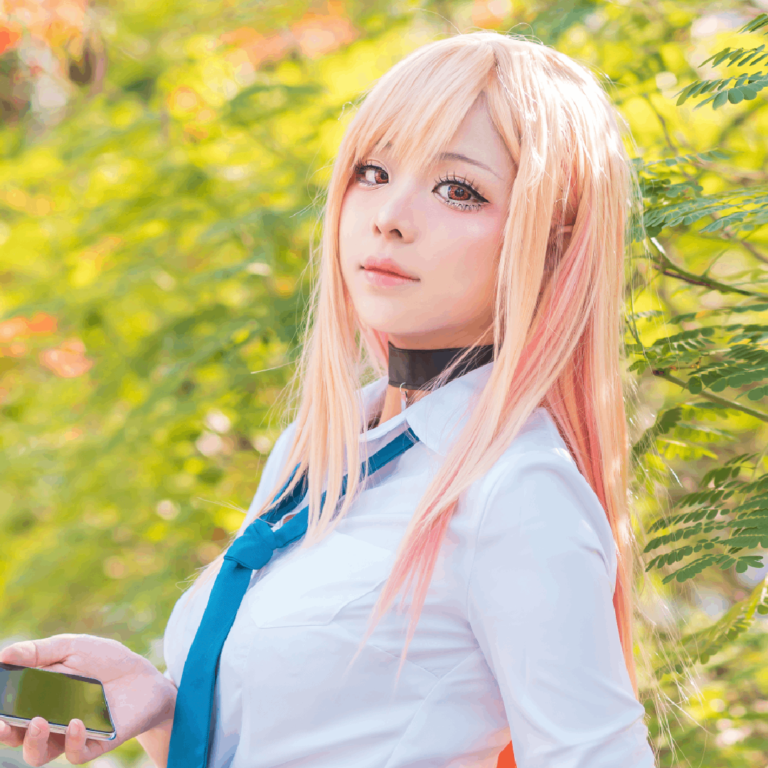 Kitagawa Marin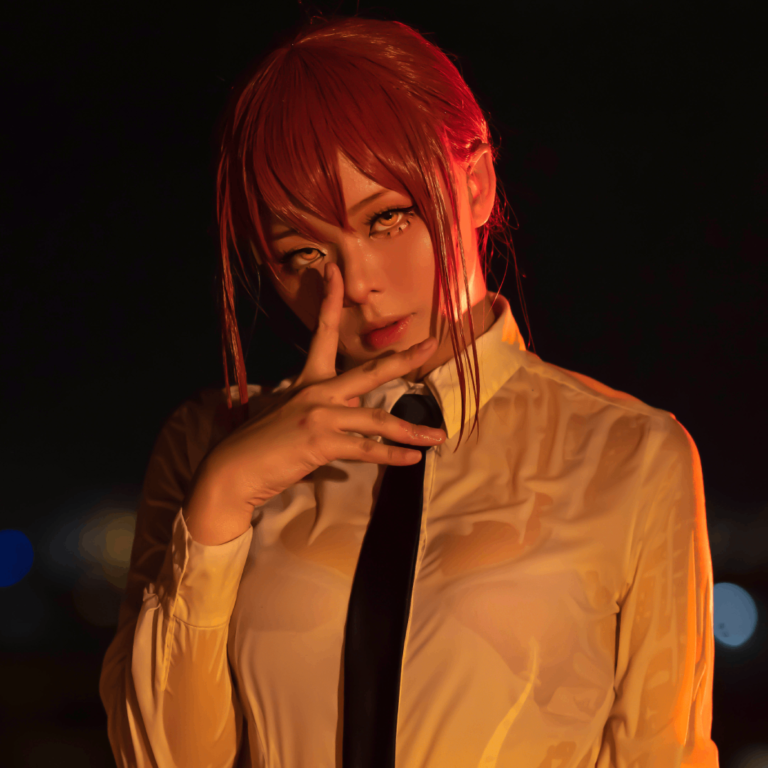 Makima
Ladybeard
Performer
Ladybeard is the super cute force of Australian performance destruction who has taken Japan, and the world, by storm. Pro-wrestler, actor, voice actor, stuntman, heavy metal screamer, cutesy cute J-Pop singer and speaker of 5 languages(English, Japanese, Mandarin Chinese, Cantonese, German), Ladybeard is an international idol and global sensation unlike any other.
Having trained in performance arts from a young age and being a consummate martial artist all through high school and University (Flinders University of South Australia Drama Centre), Ladybeard lived in Hong Kong from 2006 to 2012, working as an actor, voice actor and stuntman. His voice acting reel features the English voices of many characters from beloved Japanese and Chinese anime series, including roles in "Ge-ge-ge no Kitaro", "Chibi Maruko", "Pleasant Goat" and "Big Big Wolf" plus many more. Ladybeard also performed in the feature films "Flashpoint", "Deep Gold"(in the Philippines) and "The Fortune Buddies" amongst others.
From 2015 to 2016 Ladybeard was the frontman of the globally popular idol group LADYBABY, whose debut single "Nippon Manju" was viewed over 35 million times. After leaving that group in 2016, Ladybeard began the world`s physically strongest idol group, DEADLIFT LOLITA, teaming up with bodybuilding idol/pro-wrestler Reika Saiki in March 2017. Ladybeard is also a force to be reckoned with in China, where his fans number in the millions and where he makes frequent appearances.
In 2021 Ladybeard has formed a new j-pop-metal idol group BABYBEARD with Japanese idols KOTOMI and SUZU, a return to the group formation that produced Nippon Manju, and is
determined to give the world a reason to smile again after the events of 2020.
Ladybeard. Sing… Dance…DESTROY!!
Check out Ladybeard here YouTube | Twitter | Instagram | Website
Signings & Selfie session
Swallowtail
BUTLER OPERA GROUP
Since 2006, Swallowtail Butler Cafe has been the pinnacle of an experience through its service and philosophy. It brings together the aesthetics of Victorian aristocracy and meticulous service to provide a comforting and regal experience.
The butlers eagerly await your return from your busy day-to-day so that you may relax with a cup of tea; if only for a moment. In addition to their renowned hospitality, the butlers work hard to conduct stage and musical acts for the lady's enjoyment. This talented Opera Group performs operettas, concerts, and make public appearances at events. Extending beyond the well-practiced hospitality, the butlers demonstrate their many creative talents in the pursuit of bring forth a smile. Many works have been created and performed with over a dozen CDs and DVDs released in the past decade.
Swallowtail Butler Opera Group's dedication and ability is exemplary; SMASH! Maid Cafe has the pleasure of bringing back such quintessential butlers to SMASH! 2023.