How to enter a lottery or add a guest signing token?
Step 1
Proceed to your paid order (login to your SMASH! Account, go to My Account, view your order) and press "Add Extras to Ticket" for each ticket you would like to enter into a lottery.
NOTE: If the "Add Extras to Ticket" button is not visible, that means that there are currently no lotteries active. Please check social media for information about when lotteries start and end.
Step 2
Choose the lottery you wish to enter and press "Enter Lottery". Or chose an extra item you want to add, and press "Add to Ticket".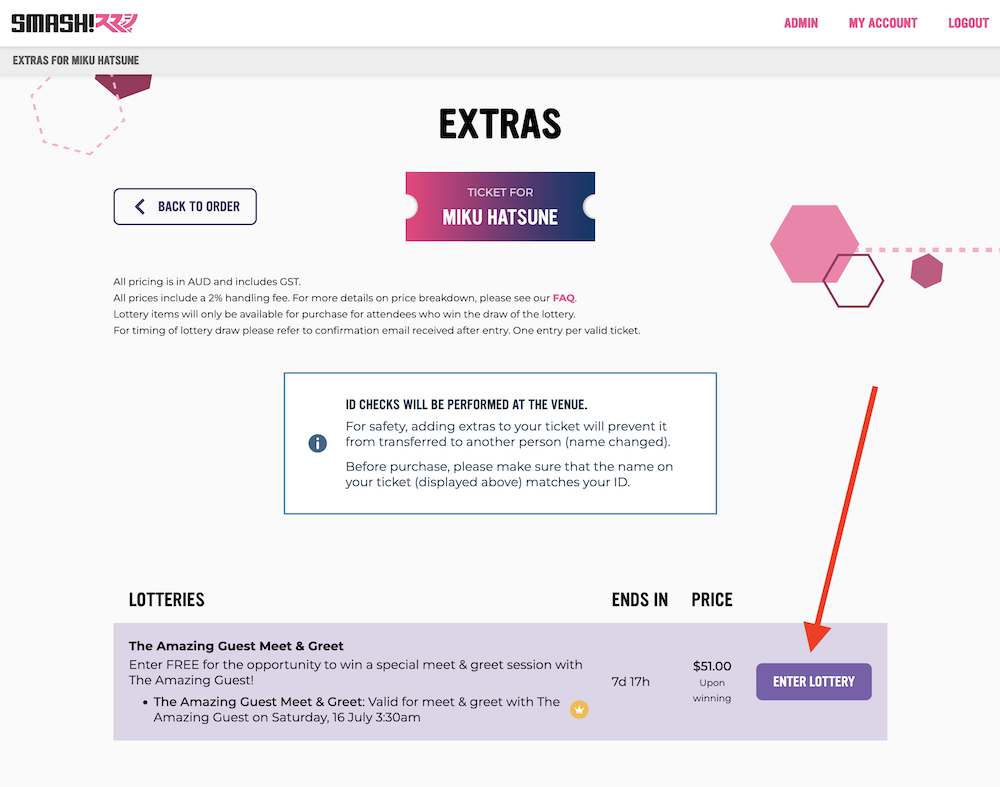 Step 3
Read the information in the confirmation modal, and confirm your entry by pressing "Enter Lottery" or "Add To Ticket"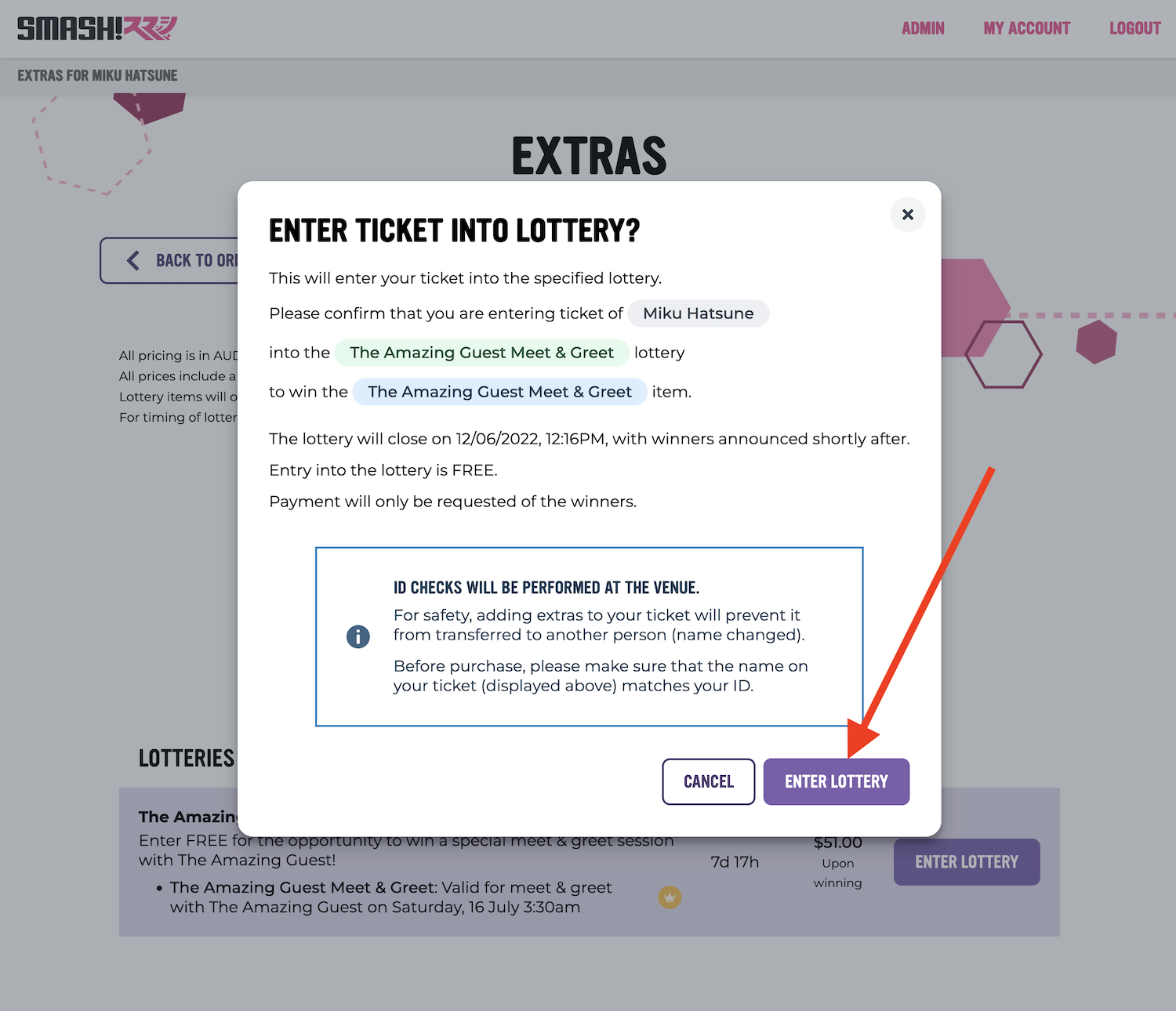 Afterwards
Once entered you will receive an email confirming your entry or addition.
Lottery
For lotteries, once the lottery has finished and the tickets are drawn, the winners will be contacted via email to make a payment for the items they have won.
And upon successful payment, the item will be added to the ticket and will be able to be redeemed with the same QR code as the general SMASH! convention entry.
Extras
For guest token extras, you will now have the extra item in your ticket and the email will contain the updated PDF with QR code.