Visit our Exhibitor Halls
Be sure to head on over to our Exhibitor Hall, where stalls upon stalls of businesses and sponsors set up their one-stop-shop for you!
This is where you'll find official merchandise, limited-time figurines, exclusive deals, clothing and accessories, and more! Even if you're not an anime veteran, it's well worth a window shop. You can purchase our brand new 15th-anniversary SMASH! merchandises too. Who knows what might catch your eye?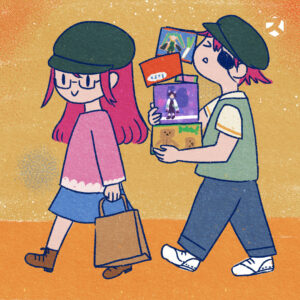 Art by @yokizdesign