How to Book our Maid Cafe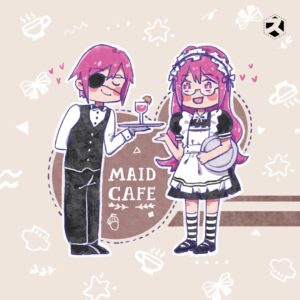 Art by @yokizdesign
ごしゅじんさま 注意を払う! (Master! Pay attention!) Masters and Miladies it's been a while since you've been home, let's go over the rules of our Maid Cafe!
Customers must book a time for the maid cafe on the day in order to guarantee a spot in the cafe. Walk-ins may not be accepted after a certain time, so make sure you book your slot first! There is a cover charge of $10 per guest.
Please arrive 5 minutes before your booked session. Each session time is 50 minutes with a minimum order of one food and one drink per guest.
Remember, bodily contact with the Maids and Butlers as well as asking for personal information is strictly prohibited! There is also no photography allowed without a Maid or Butler's permission!
We look forward to seeing everyone again! 💖