What is Bunkasai?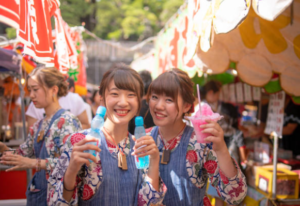 Going hand in hand with the celebration of SMASH!'s 15th Anniversary this year, our theme for SMASH! 2022 is 'Bunkasai (文化祭)'! 🎈
A 'bunkasai'- otherwise known as a cultural festival- is a time for Japanese schools and universities to celebrate and showcase the students' interests and talents, but is also a time for everyone to have fun and let loose.
This year at SMASH!, we're highlighting all the things to behold in a bunkasai. Get excited, because we've got maid cafes, live performances, great food and games to play. Make sure to tune in to our social media to know more about what we have in store for SMASH! 2022 cultural festival 😉.
#smashcon #bunkasai #culturefestival