Dates announced for SMASH! 2021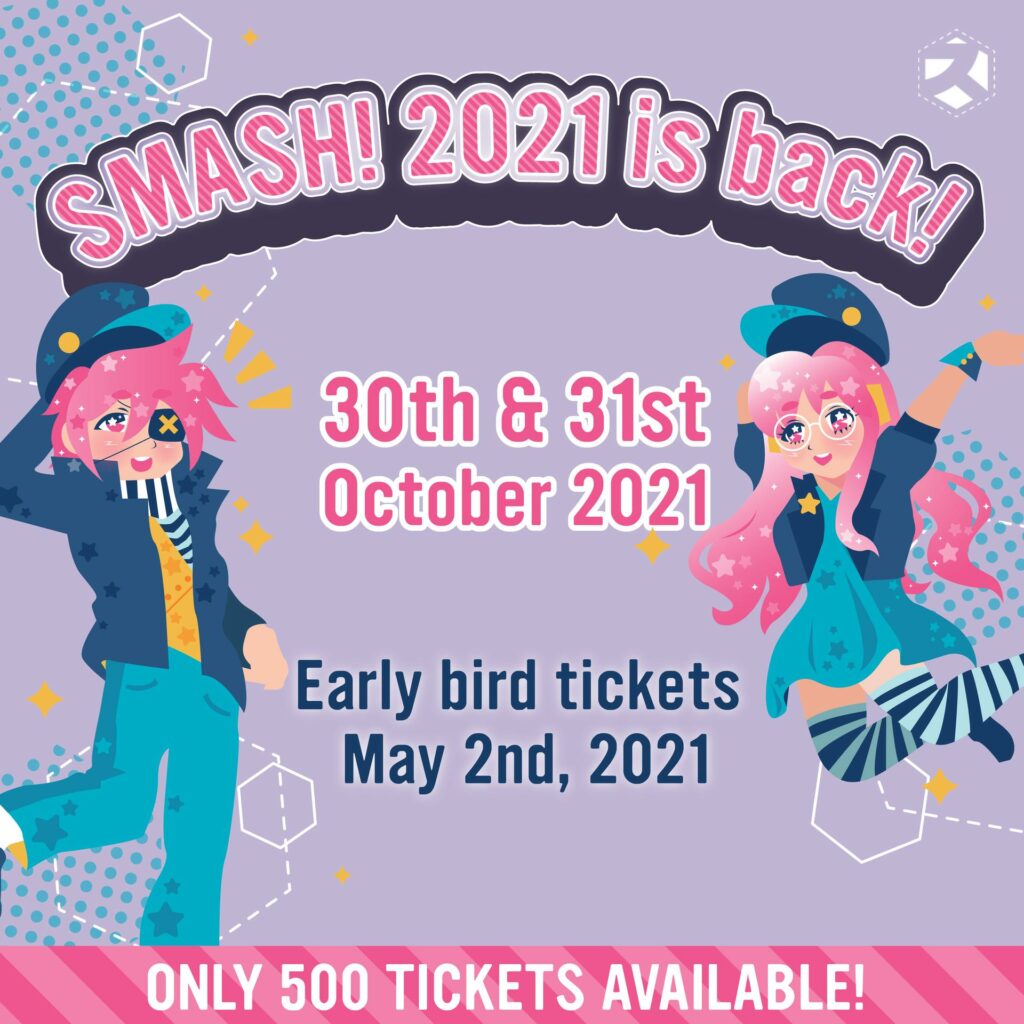 SMASH! is back for 2021! Join us on the 30th and 31st of October, 2021 at the ICC Sydney for our long-awaited comeback! We're so excited to be able to see everyone again! Tickets will be on sale from Sunday, May 2nd, 2021 at 10am, with early bird discounts available for the first 500 buyers!
We do want to hold a safe and fun event for everyone, so explore the site for more information!
Hope to see you soon!
Art by @kirakiramilkyway