How to upgrade your SMASH! ticket?
Bought a Saturday only ticket and now wish to go both days?
Bought a Weekend pass, but now also want to watch the I LOVE ANISONG concert?
No problem! Upgrade your order by following the simple steps below.
NOTE: You must have created a SMASH! Account when made your original ticket purchase. If you do not have a SMASH! Account, please contact our ticketing team.
Step 1: Proceed to your paid order (login to your SMASH! Account, go to My Account, view your order) and press "Upgrade Order" .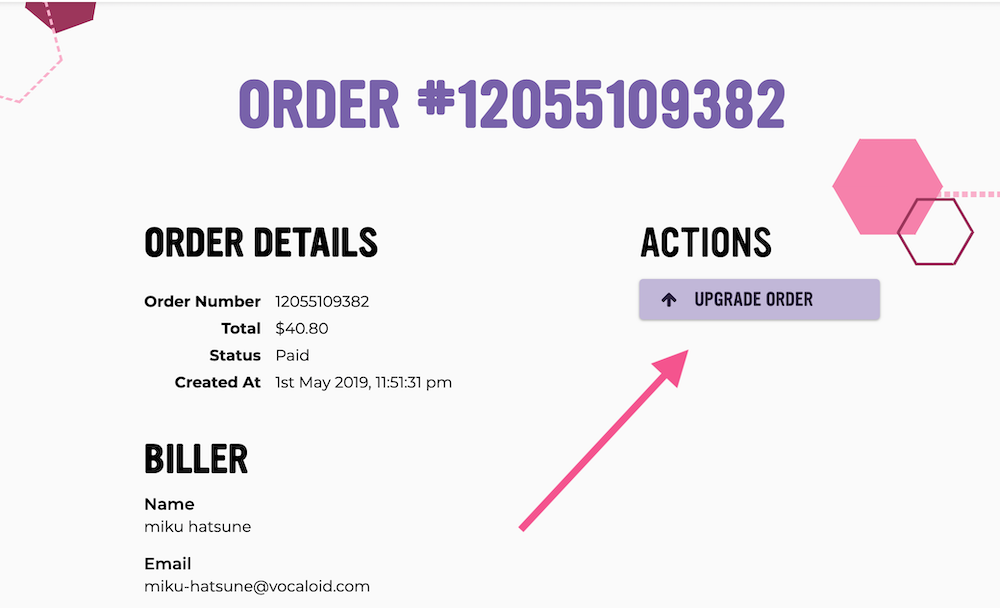 Step 2: Remove items by pressing the X on the item, or add more items by pressing "Add More Items"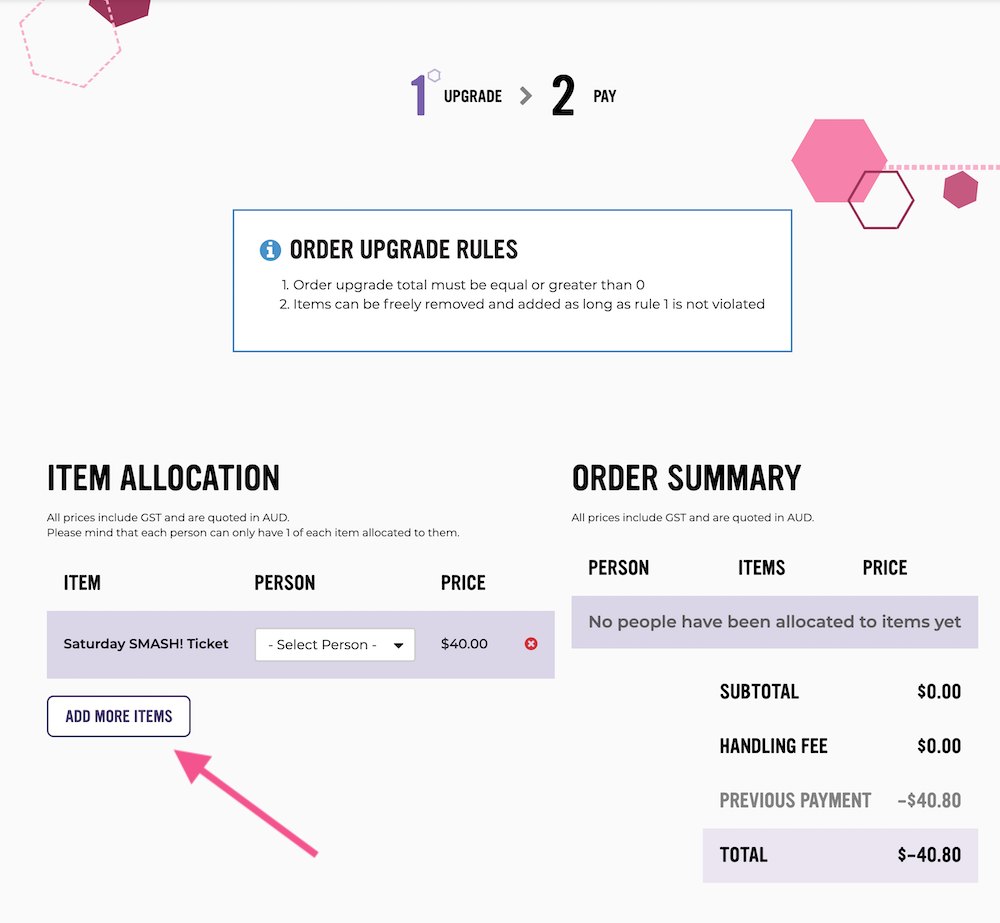 Step 3: Select the item quantities you would like your new order to have.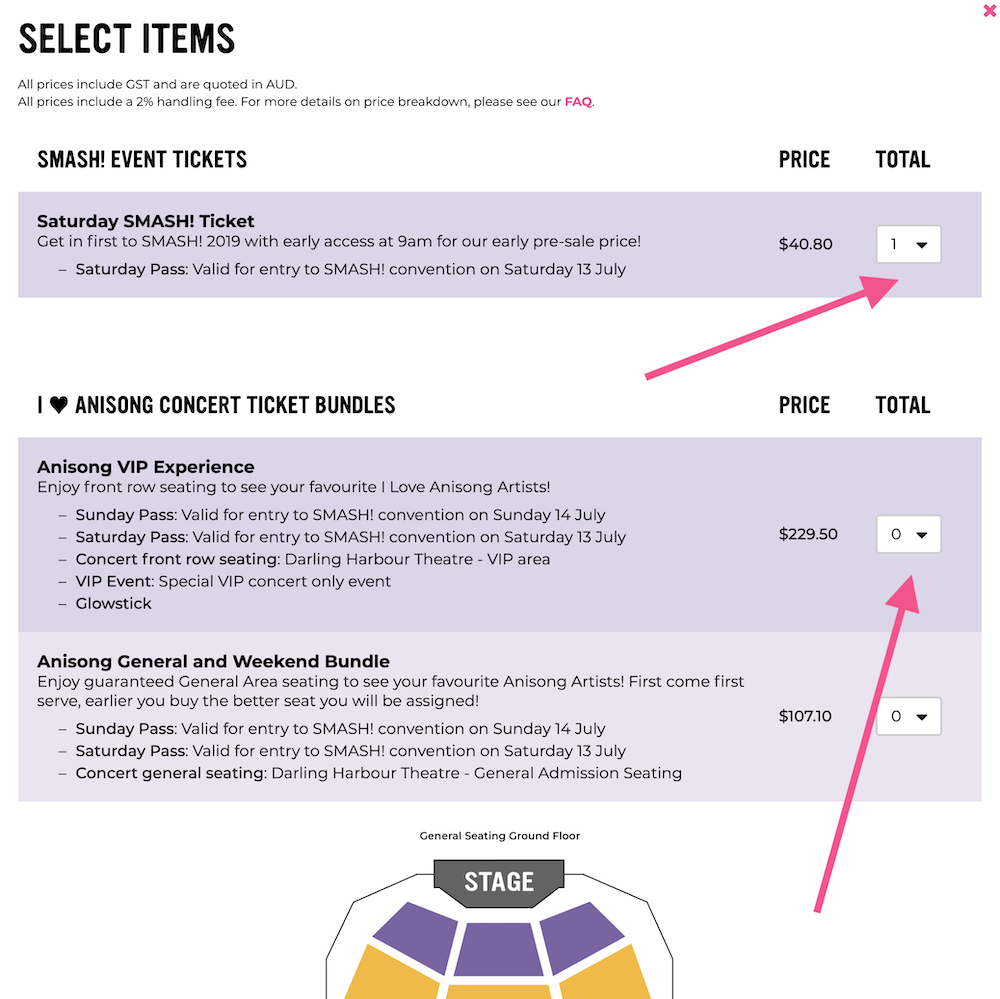 Step 4: Go to payment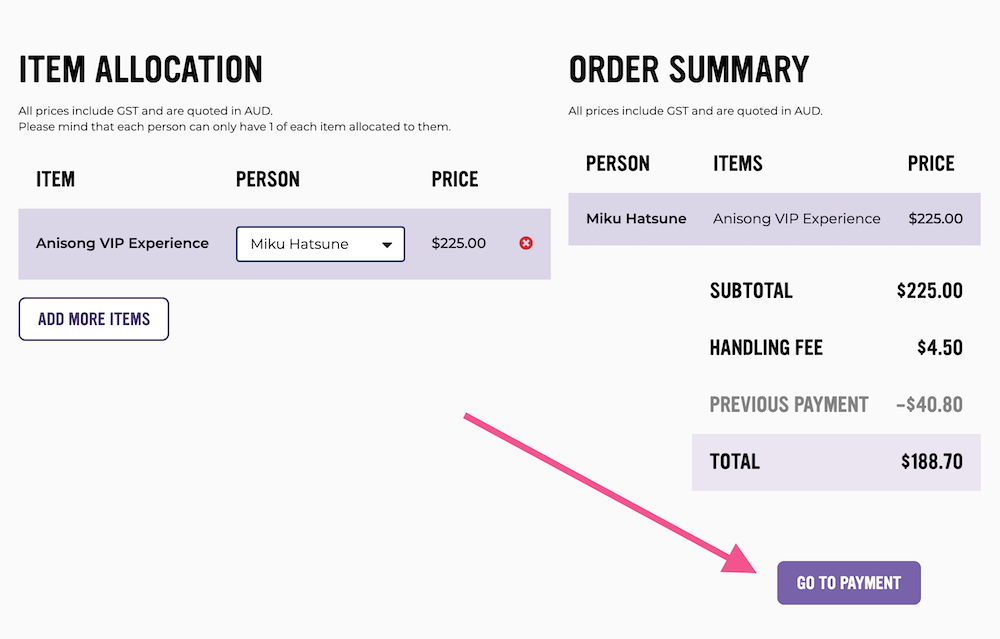 Step 5: Confirm your items, and the total that you will need to pay (NOTE: the total is calculated based on the total price of all the items plus the 2% handling fee minus the previous payment).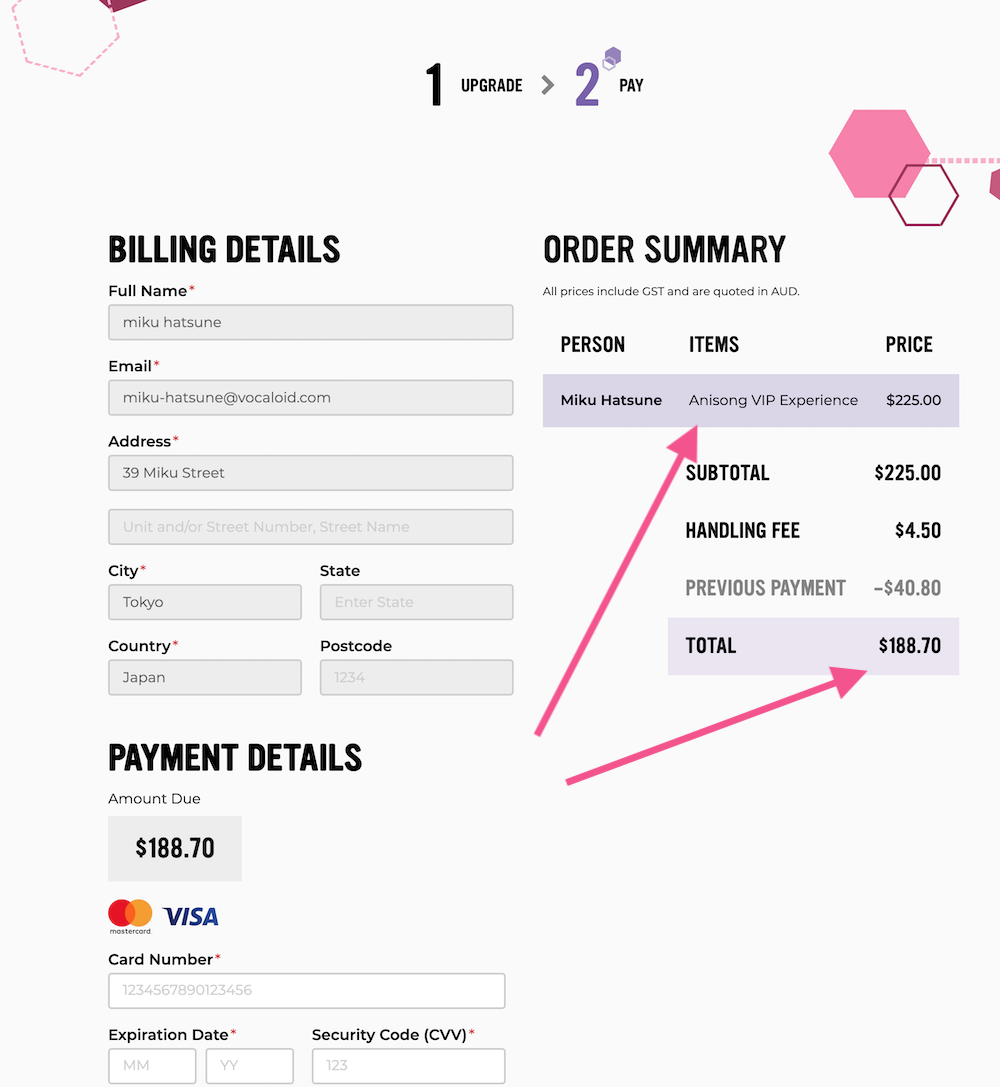 Step 6: Enter your Debit or Credit Card details and finish the payment.
Once complete you will receive an email confirming your upgrade was successful.